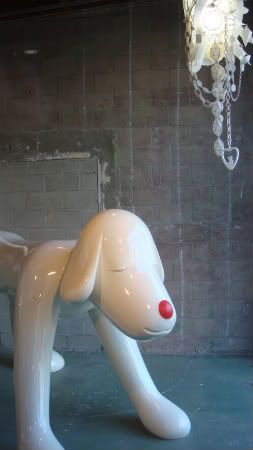 I'm sorry posting has been a little behind this week. I got chosen for jury duty for the next three weeks, so I have been at court all day and then working at night. It's been a long week! (2 more to go!)

I realized I mentioned that I went to the Royal-T cosplay cafe, but I never posted any photos! We went a few months back, and the art collection there was just amazing. I took a few photos but you really should pay the cafe a visit if you are in Los Angeles!



The cafe features pieces by artists like Yoshitomo Nara, Aya Takano, Chiho Aoshima, and Takashi Murakamai, among others.